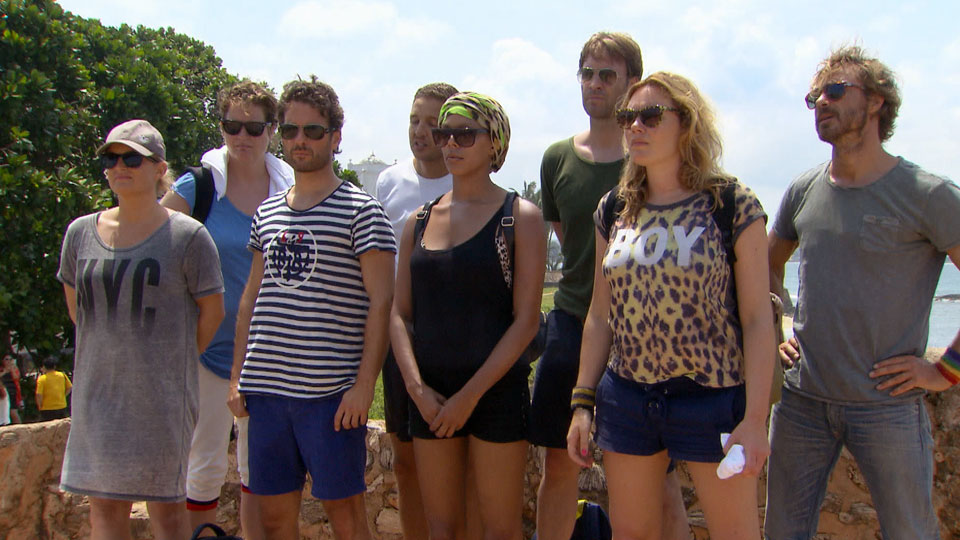 Vorige week kondigde Art geheel onverwacht aan dat niemand Wie is de mol? hoefde te verlaten. Vanavond was het tijd voor de vierde aflevering. De naam van de vierde aflevering was 'Macht'.
Eerste opdracht
In de eerste opdracht zagen we dat de kandidaten in Galle op zoek moesten naar zeven gebouwen met een Hollands koloniaal verleden. Aldaar moesten de kandidaten op de foto gaan met de gebouwen. Hollandse kerken, musea, hotels, torens en wapens waren een aantal van de locaties waar de kandidaten mee op de foto moesten. Voor deze opdracht wonnen de kandidaten 750 euro voor de pot.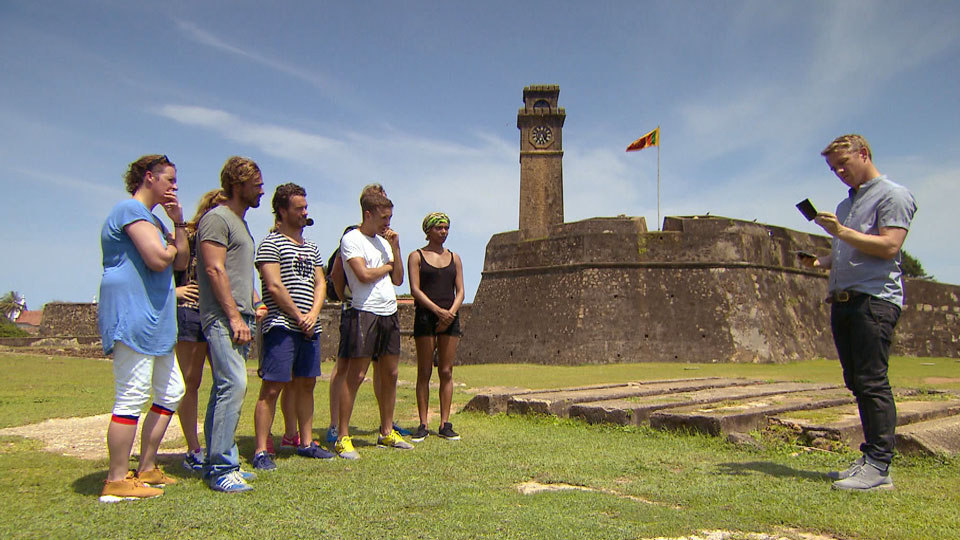 Tweede opdracht
Bij de tweede opdracht verzamelden de kandidaten zich bij Ambalangoda tempel. In de omgeving van de tempel stonden twaalf schaaltjes. De kandidaten konden allen één schaaltje kiezen waarin jokers en vrijstellingen lagen. Elk schaaltje had een nummer, maar de inhoud was niet te zien. Op het moment dat een kandidaat naar een schaal toe liep moest hij of zij de inhoud verplicht meenemen. Door middel van loting werd bepaald in welke volgorde de kandidaten aan de beurt waren. De kandidaten vonden jokers, vrijstellingen, een bom en 750 euro voor de pot.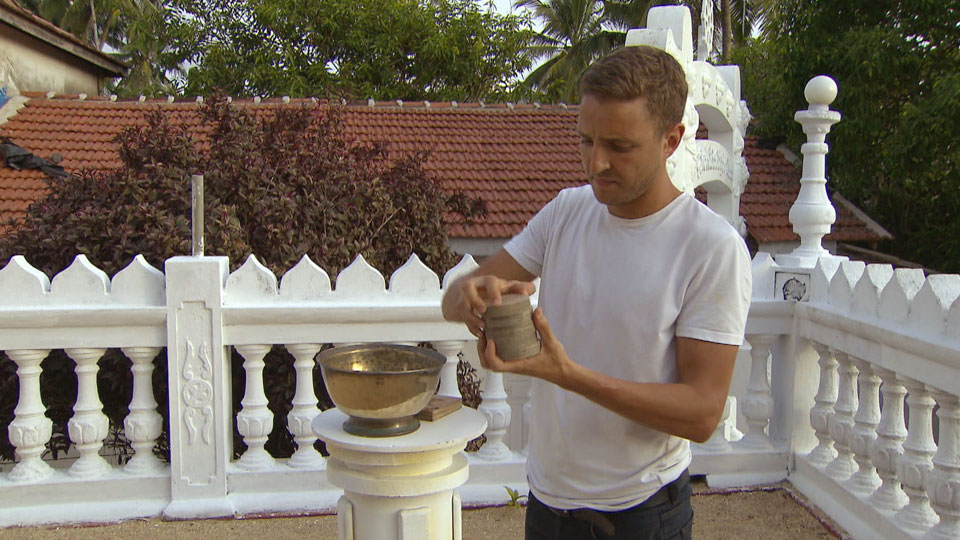 Derde opdracht
De derde opdracht speelde zich af op het eiland Taprobane. Hier waren meerdere gasten aanwezig die de kandidaten zo snel mogelijk moesten leren kennen. Bij aankomst begon meteen het feest. De kandidaten deelden zich op in groepjes om op deze manier zo snel mogelijk kennis te maken met alle aanwezige gasten. Iedereen probeerde binnen drie kwartier zoveel mogelijk namen te onthouden.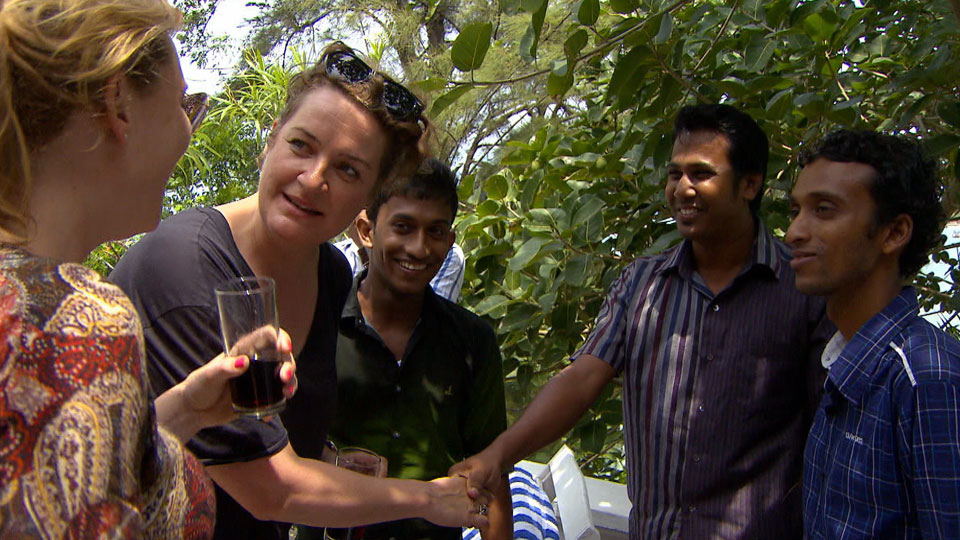 Hierna kwam Art met de opdracht om 75 tassen met namen bij de juiste personen af te geven. Nadat elke gast een tas had gekregen moesten de kandidaten schatten hoeveel gasten de juiste tas (met de juiste naam) hadden gekregen. Tussen de 0 en 30, tussen de 30 en 50, tussen 50 en 75 of alles goed. De kandidaten kozen voor tussen de 30 en 50. Aangezien de kandidaten er 65 goed hadden betekende dit dat de groep niks won voor de pot.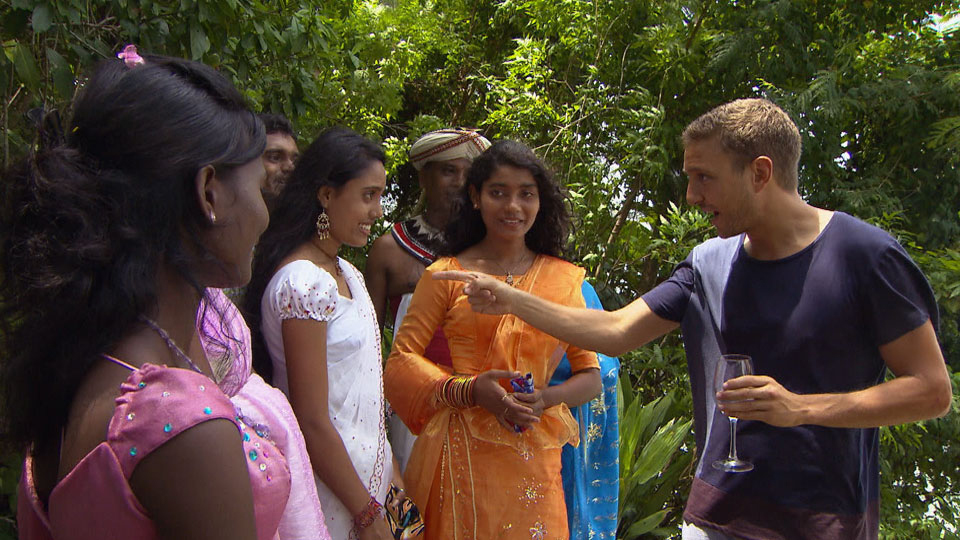 De test (afvaller)
Daarna was het tijd voor de uitslag van de test. Hier was het Margriet die koos om een zwarte vrijstelling in te zetten. Dit betekende dat alle ingezette jokers niet meer mee telden voor de test. Het eerste scherm was voor Ajouad, hij kreeg het rode scherm en moest dus per direct Wie is de mol? verlaten.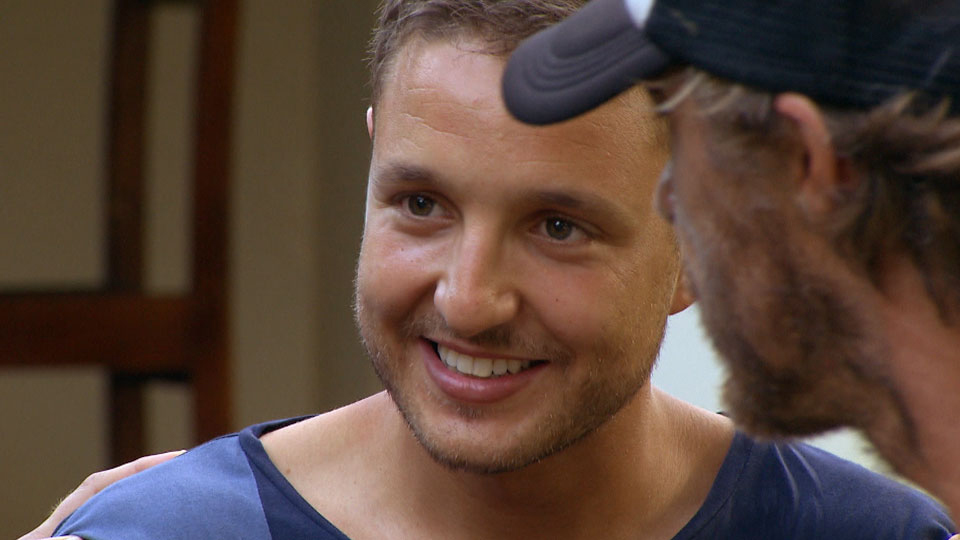 Dagboek van de mol
Beste Molfans, we zijn vier afleveringen verder en af en toe begint het indringende spel dat ik moet spelen zijn tol te eisen. Soms kijk ik jaloers om me heen en verlang ik naar een simpel bestaan als Wie is de Mol kandidaat. Soms is het best zwaar om steeds jacht te moeten maken op jezelf. Maar meestal overheerst het gevoel van trots en plezier omdat het me weer gelukt is om iedereen een rad voor de ogen te draaien. Liegen moet je kunnen en geluk moet je hebben. Het beschermengeltje van Ajouad liet hem in de steek. Ajouad, Vriend! ik had het je zo gegund. De Mol